For Americans who haven't lived in or experienced the Intermountain West's sagebrush country, it can feel like an empty void or unproductive wasteland. Members of the conservation community know these perceptions to be unfounded, and for decades they have enacted significant scientific studies and conservation initiatives to better understand and protect this place. Yet, these efforts alone won't save this productive and ecologically significant system. The sagebrush ecosystem spans approximately half its original size and is considered one of our nation's most imperiled ecosystems. Promoting a broader understanding and engagement of the American people in this special landscape is crucial. Fortunately, a communications-driven movement now known as SageWest is underway to achieve this and it includes many skilled and passionate people that care deeply about sagebrush country.
Welcome, SageWest!
SageWest is a network that is focused on advancing communications around the sagebrush ecosystem. This forum does not address policy or advocacy. Participants include leadership and communication staff from states agencies, federal agencies, tribal representatives, ranching stakeholders, the energy industry, sportsmen groups, conservation groups, and other relevant non-governmental organizations. All participants are supportive of the following visions statement:
Our vision is for a sagebrush country that is sustainably managed and restored in a balanced and collaborative manner for the benefit of people and wildlife.
In a coordinated and collaborative manner, we hope to produce the following results:
Heightened enthusiasm and renewed commitment to conserve the sagebrush ecosystem and communities.
New or strengthened relationships among the various stakeholders, including both leadership and communications staff.
Amplification of existing efforts, sharing of success stories, cross-fertilization of ideas, and identification of new opportunities.
Enhanced appreciation for the value of multi-stakeholder collaboration.
How did SageWest Come About?
This network came about in August 2016, when a diverse group of leadership and communications staff convened for the Sagebrush Ecosystem Vision and Communications Forum. The group uniformly agreed that improving communication efforts amongst entities working in this ecosystem, as well as with the general public, is a valuable and necessary endeavor. Participants agreed that a collaborative approach that balances competing interests is far preferable to an atmosphere of conflict and misinformation. Based on input received at the forum, with additional participants having since been engaged, a Sagebrush Ecosystems Communications Framework was created to build and expand upon the unprecedented communication efforts related to greater sage-grouse, recognizing the broad efforts to date regarding sage-grouse by diverse stakeholders.
Most recently, SageWest convened a group of communicators to develop cross-boundary campaigns that promote our shared messages and values. You'll be seeing these begin to appear in social media feeds by the end of this summer!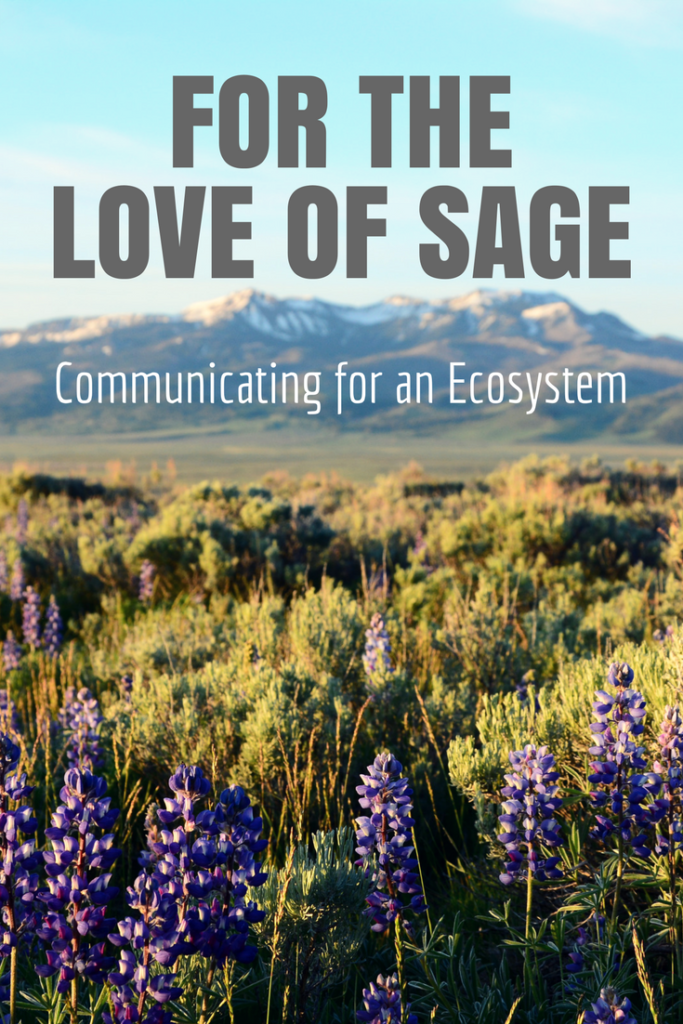 SageWest is an evolving collaborative network of professionals that endeavor to be responsive to the need for improved communications around the sagebrush ecosystem. Every day, new partners are buying into and supporting our communication efforts as essential tools to tackling sagebrush country's challenges. Those who are involved in this effort are whole-heartedly invested in telling this ecosystem's story and promoting its value with the rest of the nation. Here's how you can help: