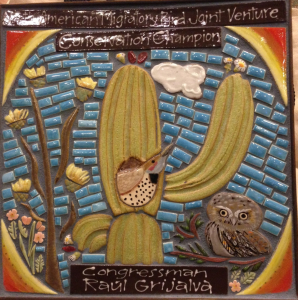 Congressman Raúl Grijalva serves on the House Committee on Natural Resources, which has jurisdiction over legislation addressing conservation, wildlife, public lands, and Native Americans. As a member of the committee the Congressman has worked toward fair and consistent implementation of the Endangered Species Act, comprehensive mining reform, the creation of a renewable energy portfolio, and improving relations with Indian Country.
Congressman Grijalva is the Ranking Member and former Chairman of the Subcommittee on Public Lands and Environmental Regulations. As Chairman during the 110th and 111th Congresses, he presided over hearings on wildfire preparedness, carbon sequestration, and land-use issues in oil and gas leasing development. He also oversaw multiple hearings on the designation or enlargement of National Parks and Heritage Areas around the country. He is a member of the Congressional Climate Change Caucus, the Congressional National Parks Caucus, the Sustainable Energy and Environment Coalition, and the Congressional National Wildlife Refuge Caucus, and serves as the co-chairman of the Congressional National Landscape Conservation System Caucus.
During the 113th Congress, Representative Grijalva is advancing a Natural Resources policy portfolio focused on responsible environmental stewardship and a recognition of the importance of ecological conservation. He is pushing to reconcile the need for robust border security with the importance of protecting our border regions' rare ecological and historical resources.
Congressman Grijalva also serves on the Subcommittee on Indian and Alaskan Native Affairs and the Subcommittee on Energy and Mineral Resources. He conducted vigorous oversight of the response to the BP Gulf Coast oil spill as Chairman of the Public Lands Subcommittee in 2010. He joined the Energy Subcommittee at the beginning of the 113th Congress to continue to monitor the progress of oversight, cleanup and regulatory efforts.
For his dedication and commitment to natural resource conservation and his sponsorship and support of critical legislation for bird and habitat conservation, especially within the Sonoran Joint Venture region, we are honored to present Congressman Grijalva with the North American Migratory Bird Joint Venture Conservation Champion Award for a Legislator.
SJV Management Board member and Tucson Audubon Executive Director Paul Green (right) presented the award to Mr. Grijalva in August 2014 as part of the Tucson Bird and Wildlife Festival, where SJV Coordinator Robert Mesta (right) was the key note speaker.